Hello. Please tell us something about yourself.
My name is Gene and I am a digital artist from Germany and currently I am living in Spain who creates worlds of magic and fantasy between the fusion of emotional feelings and dreams.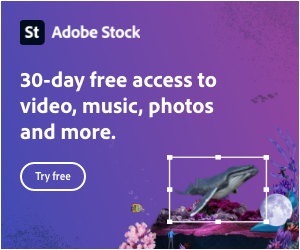 All my creations are related to other universes or parallel realities.
I'm very competitive with myself, very demanding and I do not know if this is good or bad but I am so!
2. Your portfolio has a lot of variety! It has works ranging from nature, people and everything an art lover would ask for!! Since how long have you been working in this digital field?
Ja! That's because I create my arts putting all my emotions and feelings and much love 🙂
Approximately 13 years.


3. What softwares do you use mostly in your works?
I used Photoshop, Knoll light factory to work lighting and mainly my tablet Wacom Intuos.
4. Can you show us any particular piece of work as your favorite? Any reason behind making that art?
I have a lot of my own arts as my favorites but the most is this one. This art is special to me, I am into image and I dreamed that I had . This expresses art as I am in all its magnitude.
5. I have observed that you also do matte paintings. Can you share a few tips about matte paintings to the readers?
I am still learning in this field but mostly guided me drawing a mental Z. This allows me to create mental visualization from scene and I can to work correctly in nearby, central and remote areas and my next step is to define the point of light in order to detect the lights and shadows cast each element forming my scene and everything is integrated perfectly.
Another technique that I often use for the final composition are the tools of photoshop, underexpose and overexpose because it allows me to play with light levels of the scene or increase the contrast locally, allowing control exposure manually.

6. Do you have any particular artist who inspires you??
Sylar113 from dA inspires me much but mainly my sources of inspiration are epic music. I can't work well if I am not listening that kind of music.
7. What suggestions would you like to give to the artists who have just started their career?
Observe, learn and practice, practice and more practice.
FOLLOW THIS FANTASTIC ARTIST HERE.