1. Tell us something about yourself!
My name is Ljiljana Romanovic (Moonchildljilja) and I am a digital artist and photo-manipulator who specialises in Fantasy, Gothic and Romantic Book and CD cover design.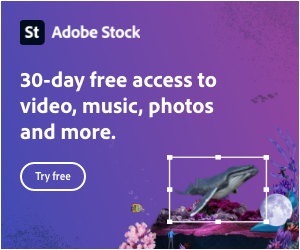 Being creative has always played a huge part in my life since I was just a kid. I started with drawing then became interested in music and now I love creating digital images. Having discovered Photoshop in 2007, I now work full time as a digital artist to create exclusive and exquisite works of art.
All my work is 100% digital. I create all my drawings and paintings on a high-end PC which is fully equipped with graphic tablets and pen displays from Wacom. By using graphic tablets, I have the best of both worlds because I can employ all the traditional skills of drawing and painting but without having to clean my brushes or wait for the paint to dry!
Like the vast majority of top-end, professional graphic artists, I use the well-known and widely-respected Adobe Photoshop for most of my work.
2. Since how long have you been into this digital field?
I started with digital art 10 years ago.
3. Your works are very magical and the lighting in your works is so beautiful! Can you tell us how did you learn. Are you a self taught artist or have you done a university course on digital art?
I 'm a self taught artist, I never had any classes.
4. How much time do you spend on finishing one artwork?
In most cases a couple of hours from start to finish.
5. I have seen that you do book-covers too! There are absolutely amazing. Since how long have you been creating such lovely covers?
I started book cover art since I started creating photo manipulations, from the first year actually.
I was busy working full time as a photo editor for more than 5 years and after that I have been busy with digital backgrounds creation and didn't accept commission work for many book covers. Many authors contacted me but I didn't have time to do that.

This year I have decided to give more time to create book cover designs as I really like this type of work.
I have a new website now where people who are interested in book covers can see my work and get in touch with me, visit my new website.
6. Do you do one project at a time or do you work on multiple projects at a time?
I always do one project at a time until I'm completely satisfied with the outcome.
7. What software do you use for your work? Do you use any 3d softwares too?
I use Photoshop for editing and Daz Studio, Poser, Vue, Carrara to create fantasy backgrounds for my digital store
8. How do you get inspiration from? Any favorite artists?
I don't have any particular favorite artists, there are so many great and inspirational artists on DA.
I can't pick just one of them 🙂
9. Can you share your suggestions to the readers who are new to this digital field?
Just don't give up. Practice more if you're not satisfied with the results and enjoy your work.
10. Anything else you want to share with us?
That' all for now, thanks.
Thanks so much for interview, i'm happy you like my work. Ljilja
VISIT THE FABULOUS ARTIST HERE