In this post we have an amazing fantasy digital artist with us! Check her exclusive interview and enjoy!
Introduce yourself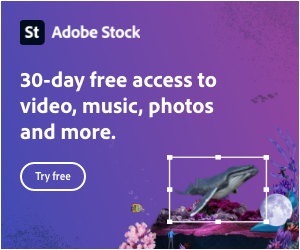 Hi, my name is Eva, but on the Internet I usually use my artistic name Celebril. I am 25 years old and I am from Slovakia. I've always loved painting. I am a self-taught freelance digital artist. I also love fantasy, nature, archery and cats.
What kind of works do you create mostly? I see that you love creating dragons a lot! Any reason behind it?
Oh yes, I've been in love with dragons since I was a kid! They are my favorite fantasy creatures. They are so majestic, beautiful and terrific at the same time. I even have one tattooed on my shoulder, ha ha. I usually paint dragons and also characters from various fantasy universe. A lot of my paintings are based on World of Warcraft universe. As I spent many years playing it and now people who play it commission me .

How long do you work on a piece of artwork? Do you work on one project at a time or do you work on multiple projects simultaneously?
It depends on the complexity of a picture. Portraits take me few hours. But paintings where a full character is depicted with a background usually take me few days. I like to work on multiple projects at the same time. For example I paint two commissions, where one is a portrait, the second one is a full body. Apart from the commissions, I paint a picture for myself, just for joy. This way it is more relaxing. I don't have to focus too much. If something isn't going so well with one picture, I just switch to the other picture and I'll return to the problematic part later, with a "clearer" mind.  Moreover it is more likely I spot something wrong after a little break.
Can you show us some favorite artworks from your gallery? Any special reason why you created them?
Part of them shown above are commissions, the rest is my personal art. I love to paint two original characters I created, blonde female elf and dark elf male, they are representations of my personality and soul.
Can you share a small step by step tutorial of any artwork you like?

Well, this isn't exactly a tutorial, but it is one of my recent pictures, step by step.

What software do you use mostly for your works?
I mostly use Krita and Adobe Photoshop.
Since how many years have you been working in this field? Is it your profession or just a hobby?
It is both my hobby and profession. Painting is my dream job. My journey of fantasy artist started, when I was a kid and painted my first unicorn in kindergarten, ha ha. Now seriously, I got my first graphic tablet when I was in high school. But, I began actively digital painting 6 years ago, when I started my university studies. Soon after that I got my first commission and I realized that I can make living with it.


Can you share some tips on how to create a digital painting?
It is very similar to traditional painting. What I prefer on the digital painting is that it isn't so messy. When I paint traditionally, I always end up covered by paints, ha ha. Also, picking a color is easier, as you don't have to mix it yourself. Of course, there are some other things to which you have to accustom. Digital painting is a tool like any other and when you learn use it, it is a great way how to express your imagination.
Anything else you want to tell our readers?
Do what you love, and you will find the way to get it out to the world. 🙂
Thank you for giving me a opportunity to present myself and my artwork on your blog, I really appreciate it.
Hope you enjoyed reading this amazing fantasy digital artist interview! Share the post if you loved this post!