Tell us something about yourself. You have a beautiful gallery. Are you a professional artist?
A) My name is Lilia, I am a professional  -an artist, illustrator and teacher from Italy.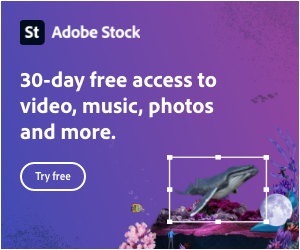 Specialized: In digital painting and drawing techniques; photo montage illustrations only from own resources and traditional illustrations – first of all the graphics with color and graphite pencils.
What software do you use mostly. Do you use only photoshop or corel painter for your digital paintings?
A) For my  digital works i use and PS and Corel Painter, I often work in both these programs at the same time. Also from digital software I use ZBrush and UltraFractal, for many details. But especially, I use digital software for editing of my traditional illustrations.
Which is your favorite work of yours?
A) I love process of creating and after… I rarely watch my works, too much i get tired of them in the process of creation. So you can choose images, that you like more.
Ok, may be this painting, because this illustration was created for a very complex project
I like some works, that i did for my students on course "Art from own references". Because i like the direction of the photo manipulation, however i see the future of this direction only in case, if use own stock (own resources). And i try to explain "how possible to make beautiful photo-montage from ordinary own stuff, even if you have not nice photos in disposition"
And I love this traditional drawing (some personal reasons 🙂 )
You have a wide range of artworks in your website. How do you get the ideas for an image?
The idea comes from everywhere – from the stories of neighbors, from strange individual phrases of our relatives, from idioms, from daily visual experience. I have no problems with my internal generator of ideas, I have only a single problem – lack of time, lol.
Do you have any artist who inspires you?
There are many – starting from classical , modern and my friends-illustrators. I think its not right to talk about one, two – because i should talk about hundreds of my favorite artists.
Any tips for our readers who are new to this field?
OK, advice.
1) At first – always learn and never not stop, because progress of other artists in the art cannot stop


2) second – try to find style … – but i'm personally an exception – because I am very bored working in one style
3) never not copy other.
but you cannot understand many techniques, if not copy the works of the masters
So you can see I am not able to give nice advice LOL.
OK, these are jokes. In reality i think that we should much time self-learning, but at certain stages of artistic development of the artist-is necessary to learn from the experts. Very good, but not necessary have the diploma of Academy of Arts, but at least on the art courses or a many interesting master-classes from nice specialists.
You can follow this amazing artist here and on DA also 🙂