If you use WordPress, require custom forms and don't like wasting time or simply don't want to touch any code then this is the must-have tool for you.
Quform is an advanced WordPress plugin that allows you to quickly and easily build multiple forms with total control. Whether it's a complex quote or booking form or just a simple contact form, Quform will allow you to do all this without touching any code. In a few clicks you will have a fully functional form. It's that simple.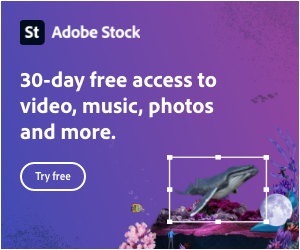 Bookly is a plugin for WordPress websites. With Bookly, your clients can make bookings for service right on your site. No need for time-consuming phone calls or face-to-face meetings.
Automated online booking & scheduling for WordPress: fully customizable booking form with online payments, notifications, and Google Calendar sync.
Justified Image Grid is a powerful and responsive WordPress gallery plugin,  Whether you specialize in capturing magical wedding days, creative designs and innovations, expressive portraits, extraordinary architecture, or a journalistic exploration, your photos tell a unique story and deserve to be presented in their full glory.
Unlike many gallery plugins, Justified Image Grid for WordPress organizes your images into a perfectly balanced horizontal photo grid that draws the eye from left to right, just as you would read a narrative. There is a natural flow to your photographic story, and the images work together as elements of a complete whole. Most importantly, your images retain their original aspect ratio, so they display exactly as you intended.
What's more, this premium WordPress gallery is fully compatible with your existing sources. You can simply load content from Facebook or Flickr and see it transformed into a stunning gallery display, using jQuery. This versatile gallery plugin also makes it easy to completely remodel your new or existing NextGEN galleries.
 You can add special effects to your photos, such as desaturation, softening, or black and white. This comprehensive gallery plugin also allows you to integrate a bundle of beautiful free and premium lightbox options into your Justified Image Grid WordPress Gallery, to define how your photos display after a thumbnail click. Mobile friendly and retina ready, Justified Image Grid gives you complete confidence that your gallery will perform flawlessly on any device, orientation or pixel density.

The most COMPLETE Membership Plugin with dozens of features.
Ultimate Membership Pro is the well known and the best WordPress Membership Plugin that allows you to create and work with multi-level exclusive access for your Users based on simple Free or Paid packages. You can turn on your Website into a income supply by protecting your valuable content or only part of it.
Protect your: Pages, Products, Categories, any URL, Content Sections, Images, Menu, anything and set a Redirect or Replace Content Rule.
Key Features: Restrict Content, Membership Management, Private Content, Restrict Access, WooCommerce Membership, WordPress Membership, Membership Site, Paid Membership Pro
GDPR Compliant ready and integrated with WordPress 4.9.6

It's super easy to create WordPress pricing or compare tables with Go Pricing. 
These WordPress Pricing Tables support various Media Elements like Audio, Video, Image or Map. Just give it a try! We are sure you will never use any other table plugin. 
Key Features
Easy to Use Admin Interface 
Various Media Types 
Google Fonts
2000+ Font Icons 
Live Preview 
Bulk Actions 
Column Animations 
Import & Export functions 
Built-in Plugin Update 
Small Footprint 
With this plugin you can display a set of images as a grid or in a carousel slider.
Compatible with the brand new WordPress 4.9 and Visual Composer!
It's perfect to:
Display a list of clients, supporters, partners or sponsors logos in your wordpress website;
Create a grid of images with external or internal links;
Any other creative use you might think of!
Bestseller chat plugin is now smarter and faster! LC is designed for sales and support.
Open source
Install on unlimited domains
100 users can chat at one time (i.e. 10 operators and 90 visitors)
Lightweight.. It works in iframe not to hurt your page performance. Your widget loads itself once your page fully loaded..
Multi-lingual support 
Very clean code
More than one operators can reply the same user's question
"Email notifications" when new visitor is online (optional)
SSL support. 
Tested with latest WordPress
GDPR compliance.
Tested with PHP 7.2
Ninja Popups for WordPress combines a professionally designed popups to convert visitors on your site into taking an action whether it`s subscribing into your newsletter, offering a discount/coupon for leaving customers, or locking content until they share you will increase your subscriber count and social signal of your site which is exactly what google & other search engines wants.
Ninja Popups for WordPress – integrates all popular mailing systems like MailChimp, GetResponse, InfusionSoft, JetPack, ConvertKit and many more. You get full compatibility of popup plugin and mailing systems – by API. 
This power popup plugin tool brings you high quality leads and increase optins on your mailing list.
UNLIMITED DOWNLOADS: 500,000+ WordPress & Design Assets
Essential Grid is a premium plugin for WordPress that allows you to display various content formats in a highly customizable grid. Possible applications range from portfolios, blogs, galleries, WooCommerce shops, price tables, services, product sliders, testimonials and anything else you can imagine.
Features:
Supports single and multiple day events
Duplicate events
Exclude certain events from calendar
Span events until end time while hiding end time
Set event location image
Set location by latitude longitude
Save locations and re-use them for events
Set event organizer contact information
Save event organizer for re-using in events
Learn more about the event link support
Various options for how a user can interact with event
Use universal time and date format through your website
Customize calendar month/year format
Display upcoming events list by months
Show events only for logged-in users
Individual email to receive payments via paypal per event
Make certain custom fields only visible to admin or logged-in users
This plugin adds several premium elements in your WPBakery Page Builder on top of the built-in ones given by WPBakery. Every single element in the package is crafted with utmost attention to details and a simple objective to provide you an ultimate experience. 
The Ultimate WordPress Menu
UberMenu™ is a user-friendly, highly customizable, responsive Mega Menu WordPress plugin. It works out of the box with the WordPress 3 Menu System, making it simple to get started but powerful enough to create highly customized and creative mega menu configurations. 
Fully Responsive
Mega or Flyout Submenus
Compatible with Mobile devices, including iPhone, iPad, and Android
Touch-enabled
Build advanced submenu layouts with the built in column grid system
Easy to use
Rapidly develop Mega Menus from your pages, posts, custom links, or any content!
Works out of the box with most WordPress 3 Menu-Enabled Themes
Integrates directly with the WordPress 3 Menu Management System – work with the system that you know and love!
Slider Revolution  is an innovative, responsive WordPress Slider Plugin that displays your content the beautiful way. Whether it's a Slider, Carousel, Hero Scene or even a whole Front Page, the visual, drag & drop editor will let you tell your own stories in no time!
WPBakery WordPress Page Builder Plugin with Frontend and Backend Editor
Have you ever noticed how much time you waste while manually coding layouts? No more trial and error with shortcodes or CSS! Now you have everything it takes to design anything and for any page. Yes, WPBakery Page Builder works with any WordPress theme!
Say hello to the most popular WordPress page builder plugin! WPBakery Page Builder is easy to use drag and drop page builder that will help you to create any layout you can imagine fast and easy. No coding skills required!
Access Frontend editor (Inline editor) or Backend editor at any time. Yes, WPBakery Page Builder comes bundled with 2 types of editors allowing you to choose your preferred view. Create your WordPress website with backend schematic editor or move your page building process to frontend and see your results live.
Not only that, WPBakery Page Builder gives you full control over responsiveness. Create responsive websites automatically or adjust preferences you need to ensure your WordPress website looks perfect on mobile or tablet. WPBakery Page Builder has everything it takes to create a responsive website. Save your money on purchasing different devices with WPBakery Page Builder Responsive Preview available out of the box.
It is really easy to start building your WordPress website with WPBakery Page Builder – there are just a few clicks to make:
Add rows and columns to your page;
Choose from over 50+ predefined content elements or start from professionally designed template;
Drag elements around your page;
Simply adjust element settings via intuitive controls and options.
Publish your page.
And that's not all! With page builder, you don't have to be a developer to create a page. With WPBakery Page Builder, you don't have to be designer either.
WZone 10.0.0 comes with a game changing feature! The possibility to Direct Import Products straight from Amazon into your website without the necessity of having PA API keys!
You will get rid of all manual efforts if you use WZone, the best Amazon Affiliates Plugin from the Market !
This cool and unique feature removes the stress of having to generate 3 qualified sales for new affiliates in order to get access to the Product Advertising API.
Simply install the WZone Direct Import Extension, browse through any Amazon Website, handpick the products you wish to import into your Store and click on the Import Button! You can import simple products and products with variations as well.
Want to import the same product on the same time on multiple websites? You have this possibility also! Simply authorize the WZone Direct Import Extension on multiple installs and you will be able to choose on what website you wish to import the products to.
Worried about duplicate products? No worries, the WZone Direct Import Extensiondetects if a product is already imported into your website.
The Products imported with the WZone Direct Import Extension have some drawbacks, for example you cannot synchronize them. But after you get access to the Product Advertising API, simply add your keys into Amazon Config and you will be able to synchronize the products imported with the WZone Direct Import Extension as well.
Easy Social Share Buttons for WordPress adds to your site unique WordPress social share buttons, awesome looking social followers counter, easy to use subscribe to mail list forms and social live chat functionality. All that in the recognized as the most powerful and feature packed social sharing plugin by WordPress experts. Revolutionary WordPress social sharing plugin trusted by 310,000+ sites.
This extensive social sharing plugin for WordPress offers maximum flexibility and social media exposure by allowing you to share on more than 45 of the major social networks, including a wide range of optimized mobile messengers. Not only that, but Easy Social Share Buttons for WordPress also boasts the best and most complete package of 52 beautiful templates for social sharing, and the most comprehensive set of 27+ design positions, 30+ eye catching animations and customizations. This social sharing plugin for WordPress is unique in covering every possible location for displaying your social share buttons.
Easy Social Share Buttons for WordPress is real trendsetter in social media for WordPress for an upcoming 4 years, trusted by all type of WordPress sites including leading technology brands. Will your WordPress site be next to grow social shares, followers or subscribers?
TotalPoll is a powerful WordPress plugin that lets you create and integrate polls easily. It provides several options and features to enable you have full control over the polls, and has been made very easier for you to use.
Let's start with the meaning of SERP. It stands for 'Search Engine Result Pages'. They are the pages in Google in which results are displayed for your online search queries.
On Google, these pages display a combination of paid adverts and organic results.
SERP involves a combination of on-page optimization, constant/periodic content creation and authority building through trustworthy back-links.
Having good SERP positions is crucial to ensure your website is found easily for the right searches.
This is why our improved SERP Module comes with a lot of New Features!
Premium SEO Pack's powerful SERP Rank Tracking Module retrieves search engine Rankings for pages and keywords, and stores them for easy comparison later.
It's so easy to add keywords to the tracking module, simply select them from your focus keywords or add them manually! Also, you can track up to 5 competitors!
Also, we have another module added, it's Website Statistics! You can compare your website evolution between 2 dates, and choose to include competitors as well (or not).
The first stat is your Website Score for the Keywords entered for a certain search engine (let's say google.com) and it's based on an algorithm that finds your website pages and keywords that are in top 100.
Next is the keywords rankings summary – this one shows if on your website, your ranking moved up or down and if your keywords are in top 1,3,5,10,30,50 or 100.
The last stats are for the keywords, too see their evolution, when they were last checked, and each keyword's position on google searches.
Last but not the least is the Report Module. There are 2 types of reports. One for Website Stats and one for Keyword Rank Changes.
Both reports can be viewed in the admin area, downloaded as PDF's or sent by e-mail.
Manage your ads the easy way!
The "WP PRO Advertising System" WordPress Plugin allows you to manage advertisements on your WordPress site. It has many powerful features to put ads on your website, manage advertisers, campaigns, banners & adzones all in just a few seconds.
Besides adding normal banners this plugin allows you to create Corner Peel Ads, Popup Banners and you can even transform your post/page backgrounds into advertisements. It also tracks clicks, impressions & CTR to give you very clean and detailed statistics.