Nowadays every photographer/graphic designer uses Photoshop to tweak their photos. In this post we have hand picked 10 best Photoshop actions to save your time and efforts.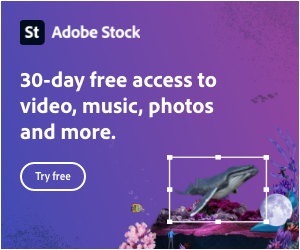 This action is very creative and exclusive. Just install and play action for awesome photo retouch. Clean, noise, soft and premium looking. All layer are clean and editable. Just 1 or 2 min need for awesome HDR effects.
i. One Click to Apply An Amazing Effects On Your Photo
ii. Clean actions, Clean work
iii. Easy to use
iv. Very soft, contrast, noise, premium, smooth retouch
v. Just one retouch action pack included
This actions will work easily in photoshop CS3, CS4, CS5, CS6, CC, CC 2014 and CC 2015all latest version **
Included Files
1. ATN File
2. Help File
3. Info File
Stunning photography actions all bundled up in a nice, discounted pack for you to use on your amazing photographs. Digitally enhance your photos, add retro photo effects, and even add subtle effects that make all the difference! Photography Actions Bundle #1 is the perfect bundle of beautiful photo actions for your newest photographs! Currently one of the highest selling vintage photo action bundles on graphicriver
Five amazing packs of actions included:
Vintage Summer PS Photo Actions
Vintage Summer PS Photo Actions v2
Toner | Image Tones and Actions
Vintage Autumn PS Photo Actions
Fresh Summer Photography Actions
UNLIMITED DOWNLOADS: 400,000+ Lightroom Presets & Design Assets
All the Lightroom Presets you need and many other design elements, are available for a monthly subscription by subscribing to Envato Elements. The subscription costs $29 per month and gives you unlimited access to a massive and growing library of 400,000+ items that can be downloaded as often as you need (stock photos too)!
With this action you can go beyond of the standard retouch. You won`t have borders: create advertising posters on various themes (apocalypse, medicine, war, violence, skin diseases, even jokes about ex -… ;)).
In your arsenal:
✓ acnes / scabs;
✓ redness of the skin / eyes;
✓ pigment spots;
✓ freckles;
✓ scars;
✓ bruises under the eyes;
✓ capillaries / veins;
+ 9 variants of toning.
 This action set has been developed for photographers and graphic designers. Everything is very straight forward. 
Instructions 1. Open Photoshop. 2. On the "Window" tab, click "Actions", once the window has opened you will see an arrow pointing right in the top right hand corner, click this then click "Load Actions". 3. In the end you just have to choose your action and click the play button. 4. You are done!
This actions will work in photoshop latest version like CS3,CS4,CS5,CS5.5,CS6,CC14,CC15,CS16,CC17, CC18+
This action is a wonderful combination of deep textures washed-out watercolor stains underlined by smooth strokes of colorful gouache.
Well-distributed layers greatly simplify the process and allow you to make high-quality customization for your needs. You have full control over the colors, variations of the elements, character styling and most important – the density of composition. The action is suitable for any purpose – for an image full of rich elements and for the minimal, almost sketch, style of art. In any of the options and without effort, your work will look full and complete.
The action works great with portraits and characters, still life, interiors, exteriors, landscapes, and architecture.
The well-organized structure will make your life easier. Just a few minutes and your precious work hours are saved! 
Recommended size – around 3000-5000px 300 DPI 
The action will ONLY WORK IN THE ENGLISH VERSION OF PHOTOSHOP. 
1 ACTION FILE.
1 BRUSH FILE.
HOW TO FILES.
NON-DESTRUCTIVE ACTION.
WELL ARRANGED LAYERS.
LAYERS ARE ADJUSTABLE.
EASY TO USE.
COMPATIBLE WITH PHOTOSHOP CS3 CS4 CS5 CS6 CC+
IMAGES IN PREVIEW ARE NOT INCLUDED.
Create this highly detailed effect from your photos with just a couple of clicks. Make sure to watch the customisation tutorial on how to get the most out of this effect. This action is designed to save you an immense amount of work per photo.
You can choose from 5 different directions: UP, DOWN, LEFT, RIGHT or MIDDLE
The action has been tested and working on Photoshop CS3,CS4,CS5,CS6,CC,CC 2015.5+
The action will ONLY WORK IN THE ENGLISH VERSION OF PHOTOSHOP .
Features:
Tested and works on pictures with 1000-5000px width images, any resolution;
Structurized and editable PSD-file;
Different result every time!
Non destructive effect;
Action has been tested and works in CS4, CS5, CS5.5, CS6, CC, CC2014, CC2015, CC2015.5, CC2017, CC2018 versions. Works in any language Photoshop versions.
The package contains 3 files:
Impulse.ATN;
Impulse Brushes.ABR;
readme.TXT;
Want to transform a amazing effect of "Selective Color Photoshop Action" from any photos/image with one click? This is amazing and time saving.
Easy to use and Unlimited result. Work with any image. This pack includes "Selective Color Photoshop Action" layer action for any image. All the instructions are in the Guide.txt file included.
Product Detail :
1 Click Action
Easy Customizable
Easy to Use
Organize layers
Easy Install
User Guide
High quality and detail
No photoshop skill needed
24 hrs support
Item Functionality:
This Photoshop action will professionally extracts your image from dark/light and colored background without affecting some vital details. Different images have different edge sharpness. With this intense background remover 'actions', you can smoothly extract anything from a dark and colored background. Try and see!
"More powerful and covers wider range of colored backgrounds. Highly useful!"
No skill required. This action will do all the hardwork.
QUALITY:
– Attentive to the tiniest feather details! – High details preservation – Pro image extractor – Incredible result – Digital Lab Tested
We are determined to give you nothing but the best! Go for the best!
Item Details:
Package name: Intense Background Remover v8 Software: Adobe Photoshop Released Date: March 4, 2018 Author: Charles Brown Items: – ATN file Complexity: Well-labeled 'ACTION' operation and easy to modify to suit your need.
PIN ME